Many global actors don't want Rohingya be repatriated at this moment: Momen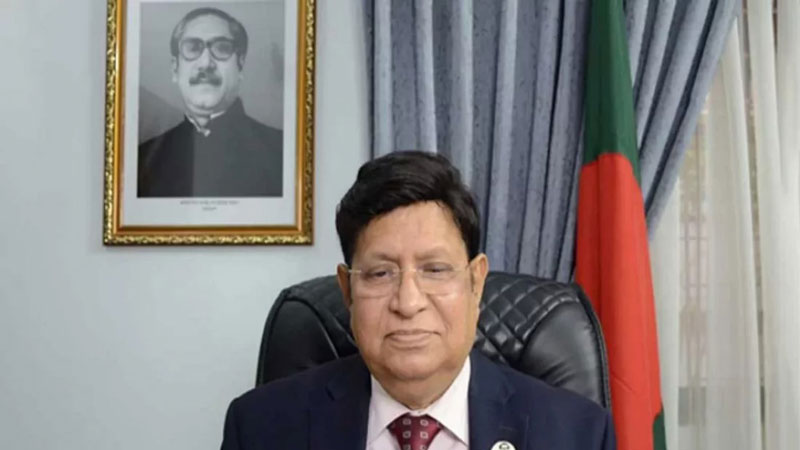 NEWS DESK
Foreign Minister Dr AK Abdul Momen on Wednesday said Myanmar is willing to take the Rohingyas but some foreign governments and international organizations do not support their repatriation at this moment.
"They (international community) think it will not be wise to send back the Rohingyas to Myanmar until democracy is restored there," he told a small group of reporters at the Ministry of Foreign Affairs.
Momen said they think there is a need for positive approach from all stakeholders who are working on the Rohingya issue to begin repatriation.
"Foreign governments and international organizations suggest us not to go for repatriation," Momen said.
He said the Rohingyas are willing to return while the Myanmar government is also willing to take them back.
Chinese Special Envoy for Asian Affairs Deng Xijun, who recently visited Dhaka, is trying, the minister said.
"He came only to discuss the Rohingya issue," Momen said.
Xijun held two separate meetings in Dhaka and discussed issues of mutual interest, including the thorny issue of Rohingya repatriation.
This was his second visit in less than four months and he had meetings with Dr Momen and Foreign Secretary Masud Bin Momen separately in Dhaka on Monday.
This time too the Chinese special envoy visited Myanmar before coming to Bangladesh.
The Ministry of Foreign Affairs has chosen to play it cool it seems, about the visit of the special envoy until his departure. No Foreign Ministry official, nor MoFA itself, shared anything during Xijun's stay.
"Our priority is repatriation. I always remain optimistic that they will have better life upon their return to Myanmar," Momen said.
After his meeting with the Chinese special envoy when he came earlier in April, Momen reiterated his hope that the Rohingyas will start returning to Myanmar acknowledging that he had a discussion on the issue with the Chinese side recently.
The foreign minister said many are working to help facilitate the Rohingya repatriation.
"I should say they (China) have taken a very good initiative and they are working accordingly," he added.
The minister said there were two attempts to begin repatriation of the Rohingyas in the past but both went in vain.
Momen said the Chinese side facilitates the discussion between Bangladesh and Myanmar and hoped that the Rohingyas will start returning to their homes.
In Myanmar, Chairman of the State Administration Council Prime Minister Senior General Min Aung Hlaing received the delegation led by Deng Xijun, special envoy for Asian Affairs of the Ministry of Foreign Affairs of China at the office of SAC chairman in Nay Pyi Taw a couple of days ago.
They frankly exchanged views on progress of friendly ties and cooperation between Myanmar and China, efforts of the state for restoration of internal peace and assistance of China, political progress of Myanmar and endeavours for ensuring peace and stability, and development of the country, preparations to accept the expatriates who left Rakhine state, according to Global New Light of Myanmar.