Motorcyclist who disappeared 48 hours ago found dead in Baishari's remote hilly area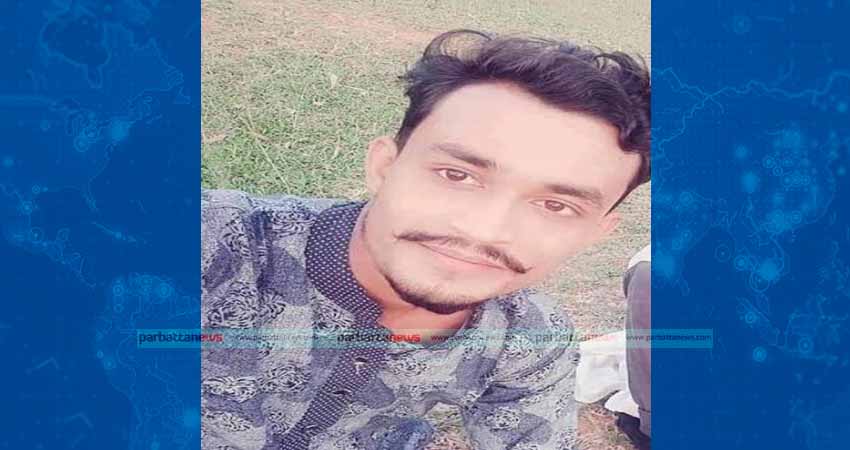 Baishari Correspondent
A motorcyclist has been found dead 48 hours after he disappeared in Bandarban's Naikhyangchhari upazila on Sunday evening (April 17).
The dead has been identified as Shahidul Islam, son of Ishaq of Char Para village under Idgarh Union Parishad of Ramu upazila.
Police say they recovered his body on Tuesday afternoon (April 19) from a remote rubber plantation of Agachha-Idgarh Bazar Samiti in Rangajhiri village of Alikhyang mouza of the hilly Baishari union.
Moktar Member, the father-in-law of the victim, said Shahidul got married to his daughter barely four months ago. He had been earning his family's livelihood by carrying pillion passengers on his motorcycle.
Just after the Iftar on Sunday evening (April 17), someone called his son-in-law away seeking a pillion ride. But he didn't return home, he said.
Meanwhile, Mr Moktar said, they came to know on Tuesday afternoon that his son-in-law had gone towards Rangajhiri that day.
When looking for him as such, he said, they found him dead with his motorcycle nearby in the rubber plantation of Baishari's remote hilly area, 30 km off Naikhyangchhari upazila sadar, and informed the police.
Police recovered the body later in the Tuesday afternoon, according to him.
Prima facie, he was knifed to death, with 10 marks of injuries on the abdomen and six on the waist. His eyes were also gouged out.
On receiving the news of the dead body lying in the remote rubber plantation area, police rushed to the scene and recovered the body, said Abul Hashem, in-charge at Baishari Investigation Centre.
Baishari Union Parishad's Chairman Mohammad Alam was also present when police recovered the body.
A case was underway.