No lasting solution to Rohingya issue without repatriation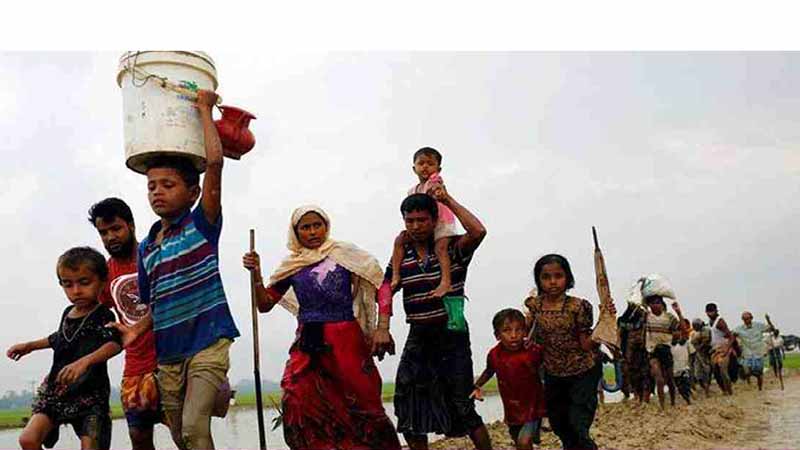 NEWS DESK
Repatriation of the Rohingya refugees has become essential to finding a permanent resolution of the issue, speakers said at a webinar on Friday (Sept 10, 2022).
The virtual seminar, titled 'Rohingya Problem: Possibility of Repatriation", was organized by the permanent mission of Bangladesh in Geneva in association with Legal Action Worldwide (LAW), marking the fifth anniversary of the largest exodus of Rohingyas to Bangladesh in 2017.
In his introductory speech, Md Mustafizur Rahman, Permanent Representative and Ambassador of Bangladesh to Switzerland, said that a permanent resolution of the Rohingya problem will expedite regional stability and economic prosperity.
"The United Nations and other countries can engage in meaningful discussions with Myanmar over the Rohingya issue. Bangladesh is working tirelessly with Myanmar and the international community to find a solution in this regard," the Ambassador said.
Speakers at the seminar emphasized on the creation of a convenient condition by Myanmar for the repatriation of the Rohingyas through restoring their rights as citizens and abolishing all the discriminatory laws.
They also said that the quick settlement of all the cases that are currently running in the International Criminal Court (ICC) and International Court of Justice (ICJ) against Myanmar will help in the voluntary repatriation of the Rohingyas.
The virtual seminar was presided over by Antonia Malvei, Chief of LAW. Priya Pillai, Chief of Asia Justice Coalition Secretariat, Nicholas Koumjian, Head of the UN's Independent Investigative Mechanism for Myanmar, Shahidul Haque, Delhi University's ICCR Bangabandhu Chair and Yasmin Ullah, a Rohingya activist, among others, spoke at the event.