'Rohingya' featuring persecution on Myanmar ethnic group hits cinema halls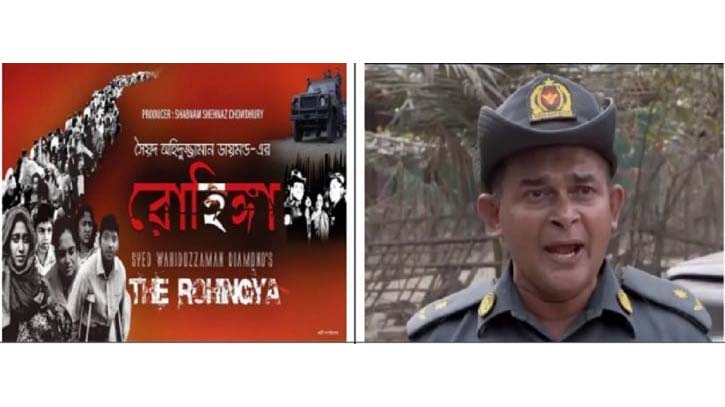 NEWS DESK
'Rohingya', a Bangla film on brutal persecution on ethnic Rohingya population of Myanmar who took refuge in Bangladesh, recently hit the country's major cinema halls.
Syed Wahiduzzaman Diamond, a national film award winning director, directed the film which was entirely shot in Teknaf Rohingya camp and surrounding areas in southeastern Cox's Bazar district.
The movie was released today (Oct 21, 2022) simultaneously at leading cinema halls in the capital Dhaka including Jamnua Future Park Blockbuster, Bashundhara Star Cineplex, Sony Square Cineplex at Mirpur, Lion Cinemas at Keraniganj, Madhumita at Motijheel, Chitra Mahal in the old Part of the capital and Chandrima at Savar, the outskirts of the capital.
'Rohingya' also hit major two cinema halls in the port city Chattogram– Silver Screen Cineplex and Cinema Palace, Shankho and Chitrali in southwestern divisional city Khulna and several other cinema halls in different places of the country.
The film starred actress Arshi Hossain and actor Omer Aiaz Ony in the lead roles while co-starred Sagar, Brishti, Tanjid, Shakiba, Hayatuzamman and Golam Rabbani.
Actor Enamul Haque acted in the role of a Myanmar Army major Aung San Thura. Earlier he acted in films like Imandar Mastan and Swapner Valobasa directed by Zillur Rahman, Khoto Bikhoto and Prem Songhat by Manowar Khokon and Khalas by Shain Sumon.
Trailer of the movie was released recently in a gala ceremony at Bangladesh Film Development Corporation (BFDC) in the city.