Rohingya refugees provide aid to flood victims in Sylhet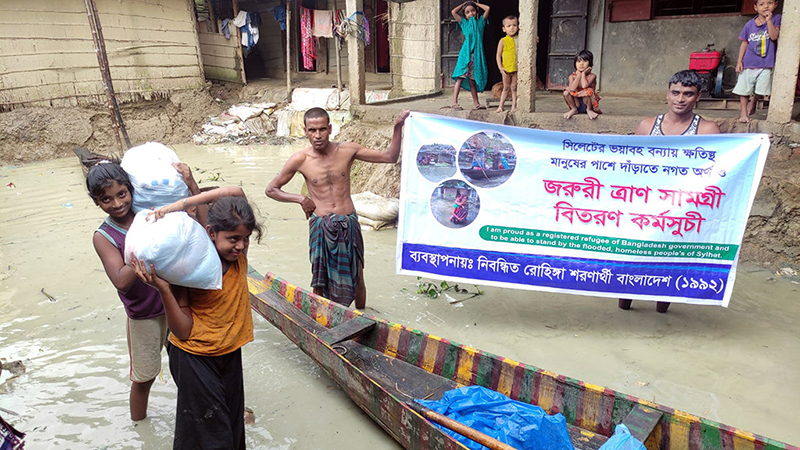 NEWS DESK
Registered Rohingya refugees in Bangladesh have come forward to provide 400 flood-affected families with cash and emergency flood relief supplies, to show solidarity with the host population.
Moved by social and mainstream media reports of the displacement of millions of people because of the recent flooding in Sylhet, young Rohingya refugees, both men and women, took it upon themselves to provide emergency supplies of rice, pulses, oil, potatoes and salt, according to a press release issued on Saturday, July 2, 2022.
The organizer of the relief distribution, Serajul Huq Abrar, said the histories of Bangladesh and registered Rohingyas were "intertwined", and that the flood tragedy had resonated with them.
"As young refugees, we feel this not only for Sylhet, but we want to be by the side of other people in Bangladesh in other times of danger."
The same group of registered refugees previously stood beside the victims of last month's catastrophic fire at Sitakunda BM Container Depot, which left dozens dead. They made blood and cash donations to help the victims of the deadly blaze.