Rohingya volunteer killed in Cox's Bazar camp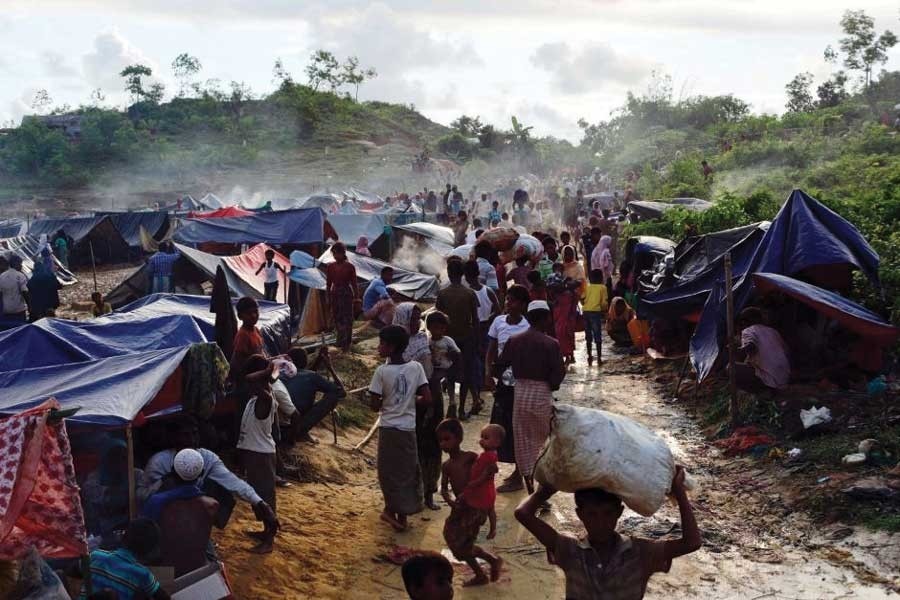 NEWS DESK
A Rohingya volunteer was hacked to death at a camp under Ukhiya upazila in Cox's Bazar in the early hours of Wednesday.
The deceased is Mohammad Jafor, 35, son of late Bodiur Rahman, a resident of Block H/51 at Camp 18. He was a volunteer at the camp.
Armed Police Battalion assistant superintendent of police Md Faruk Ahmed said that Zafar was guarding the entrance of Camp 18 in the early hours of the day when 20 to 25 Rohingya miscreants from camp-17 entered the H/51 block of Camp-18 and shot and hacked Jafor around 3:30am, leaving him dead on the spot.
On information, police recovered the body and sent it to Cox's Bazar Sadar Hospital morgue for postmortem, officer in-charge of Ukhiya Police Station Sheikh Mohammad Ali said.
He said that they were conducting an operation to identify and arrest those involved in the incident, the OC added.
At least three volunteers and two leaders were killed at the Rohingya camps in the past three months.