Violence marks UPDF's road blockade in Khagrachhari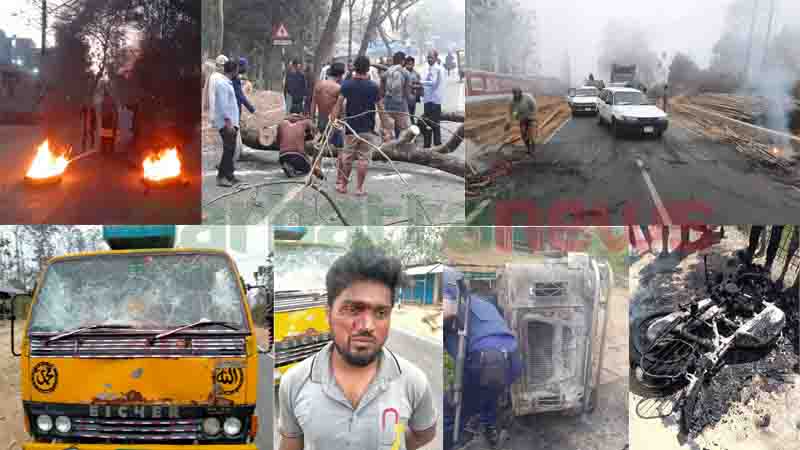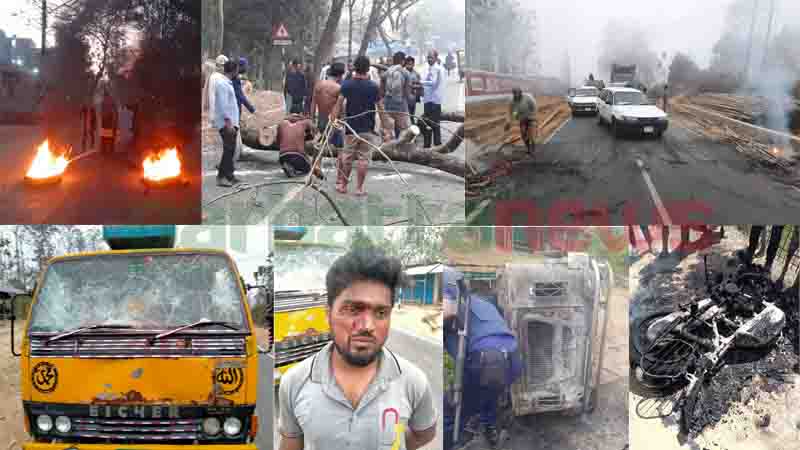 Staff Correspondent, Khagrachhari
The United People's Democratic Front or UPDF (Prasit) has perpetrated acts of violence in the name of a half-day blockade in Khagrachari.
They set fire to one motorcycle and one CNG autorickshaw and vandalised one bamboo-laden truck during the blockade until 12 noon from 6am on Monday.
As well as setting afire the autorickshaw, they beat up its driver.
The UPDF (Prasit) members also tried to put up barricades on roads by placing logs at the time.
Despite all these, the overall impact of the blockade in the hilly district was little, as law enforcers were active all the time.
Police have arrested two members of the UPDF (Prasit) – Beauty Chakma, 25, and Shuvo Chakma, 22 – on sabotage charges.
Our upazila correspondents of Khagrachari reported that public life was normal except for a few acts of violence during the blockade.
The UPDF (Prasit) had called the blockade centring on the death of its military commander Saurav Chakma, an accused in multiple cases including murder and extortion.
On the morning of March 15. police arrested him in possession of firearms, bullets and ammunition.
Soon after the arrest, he fell ill and was rushed to Dighinala Upazila Health Complex, where he died around 11am.
Doctors said he died of a heart attack, meaning that his death was natural.