Two die in first accident on Padma Bridge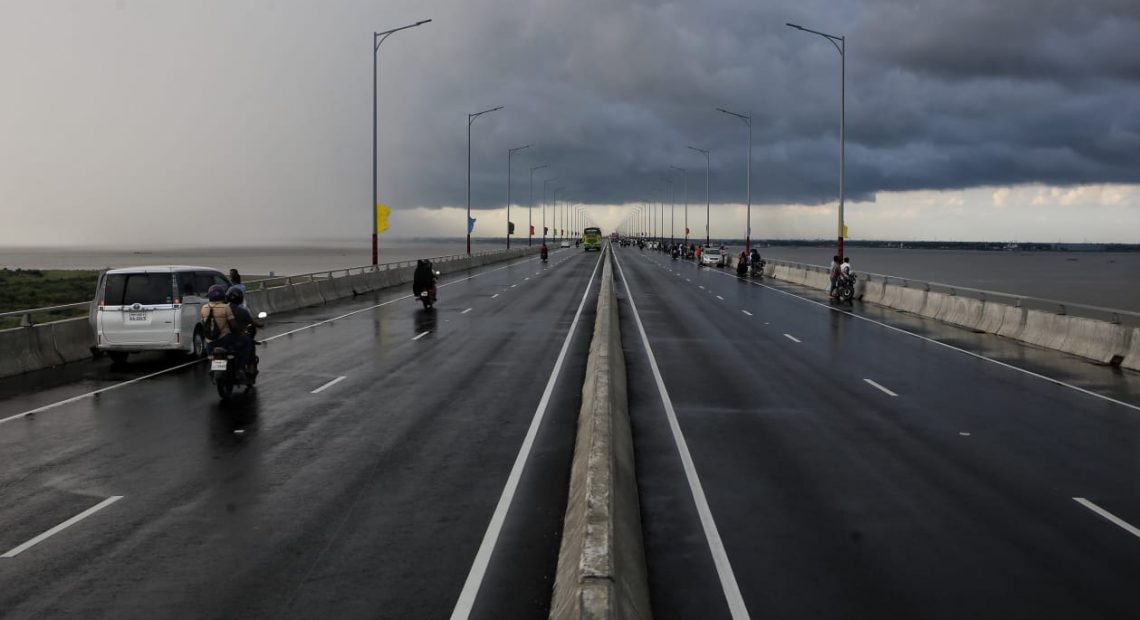 NEWS DESK
Two young motorcyclists who were critically injured in an accident on the Padma Bridge on its very first day have died, according to police.
The deceased were identified as Md Alamgir, 24, and Fazlu, 25, by Bacchu Mia, in-charge of Dhaka Medical College Hospital Police Outpost.
The first known accident on the Padma Bridge occurred when they were crossing the bridge on a motorcycle around 8pm Sunday, June 26, 2022.
Later, pedestrians rushed them to DMCH where they were declared dead at 10 pm.
The bodies were kept in the hospital morgue for autopsies, Bachchu said.
The Padma Bridge saw a huge pressure of traffic and a crowd of onlookers Sunday, creating tailbacks on both sides of the long-awaited bridge.
Hundreds of vehicles including buses, trucks, private cars, motorbikes, and ambulances were seen waiting in front of the two toll plazas at Mawa and Nowdoba points of Shariatpur.
They were not maintaining queues and trying to cross each other haphazardly in front of the toll plazas.
The Bridges Division banned motorcycles on the Padma Bridge from Monday, June 27, 2022.