Myanmar situation preventing full-scale Rohingya repatriation: Japan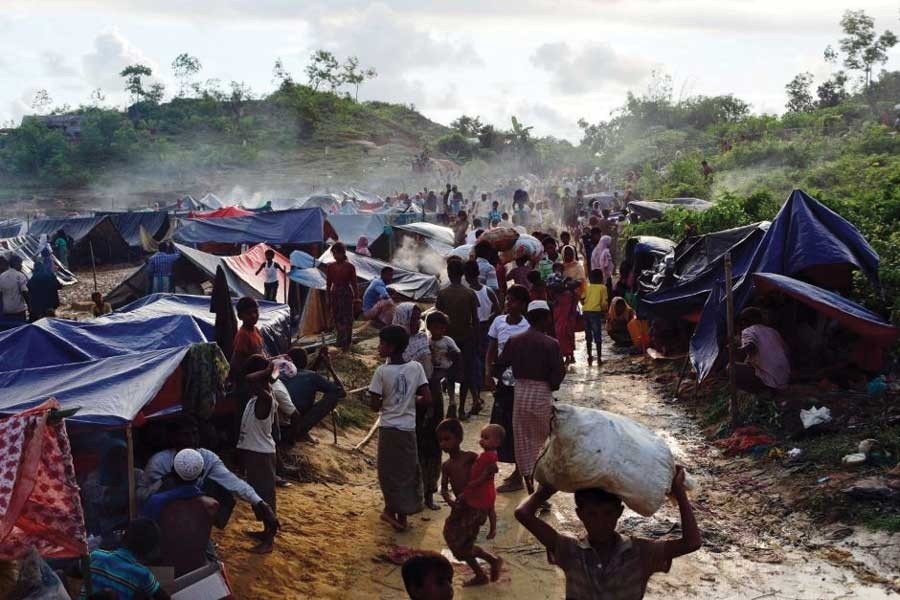 NEWS DESK
Japanese Ambassador to Bangladesh Ito Naoki on Monday (Nov 14, 2022) said it is unlikely to see a full-scale Rohingya repatriation anytime soon due to the situation in Myanmar at this moment.
"It'll be very difficult to see repatriation of Rohingyas on full-scale soon. Unless you see the improvement of the situation in Myanmar, it'll very difficult for us to see their repatriation to Myanmar," he said.
The ambassador said Japan is communicating with the Myanmar military and Myanmar needs to halt violence, release detainees and restore democracy there.
He, however, said they may be able to start pilot repatriation at this moment, not full-scale repatriation of Rohingyas to their homeland.
Bangladesh is now hosting over 1.1 million Rohingyas in Cox's Bazar and Bhasan Char and not a single Rohingya was repatriated over the last five years.
"More than five years have passed. The situation is very unfortunate. Repatriation is of course the priority," said the ambassador, adding that they are ready to work with the government of Bangladesh for the repatriation of the Rohingyas.
The envoy said this is a crucial challenge for the international community.
Japan has been cooperative with the Bangladesh government and appreciates its efforts and generosity, he added.
The ambassador was responding to a question at an event titled "Meet the Ambassador" held in a Dhaka hotel.
Centre for Governance Studies (CGS) hosted it in collaboration with Friedrich-Ebert-Stiftung (FES) Bangladesh.
Zillur Rahman, executive director of the Centre for Governance Studies moderated the program.