JSS military commander killed in gunfight with MLA in Rangamati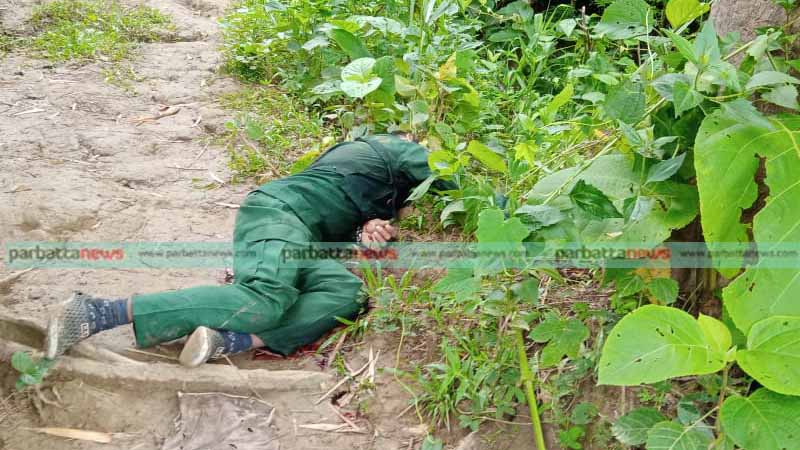 STAFF REPORTER
Two groups of armed terrorists of Jana Samhati Samiti or JSS (Santu) and Mogh Liberation Army or MLA were engaged in a fierce gunfight at Ogari Para under Rajsthali Gaindya Union in Rangamati on Friday.
Lt Abhishek alias Sujan Chakma, military commander of JSS, was killed and several others sustained injuries during the gunfight, local sources have said.
The gunfight took place at 9:30pm on Friday, according to them.
According to local sources, a gunfight broke out between two groups of armed terrorists of MLA and JSS in Ogari Para area of No 2 Gainda Union near Rangamati's Rajsthali Upazila Sadar on Friday night.
The gunfight intermittently continued for at least one hour.
Fearing for their lives, none of the locals came out during the night.
In the morning, they came out and found a bullet-ridden body lying on the road in Ugari area and informed police of this.
The dead man was wearing an olive-green uniform.
Parbatta News contacted multiple sources in the JSS (Santu) on the incident but none was forthcoming for comment.
None from law enforcement agencies has yet reached the scene either as it is inaccessible, Parbatta News has learned.
Locals apprehend that both the JSS and MLA may engage in another gunfight as many from both the groups are roaming around in the locality.
Quoting locals, Assistant Superintendent of Police of Rajsthali Circle Md. Abu Chaleh said, "We have come to know that the killed terrorist was an active member of JSS."
"However, we are yet to identify him by name and address," he said.