Myanmar's recent activities 'no less than a security threat to Bangladesh': Home minister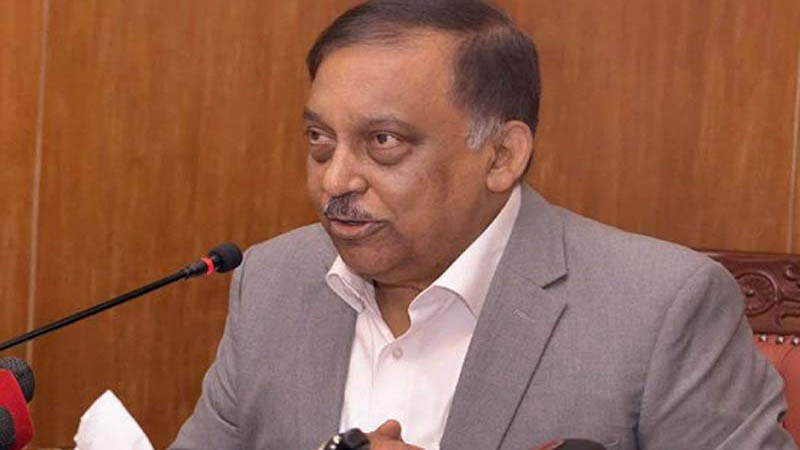 NEWS DESK
Myanmar's recent activities in the border areas are no less than a security threat to Bangladesh, Home Minister Asaduzzaman Khan Kamal has said.
He sought the cooperation of the international community to solve this crisis.
The Home Minister was speaking as the chief guest at a round table discussion at Amari Dhaka Hotel, Gulshan-2 of Dhaka city on Saturday evening (Sept 10, 2022).
The Bangladesh Center for Indo-Pacific Affairs (BCIPA) organized the discussion on the security and stability impact of Myanmar's Rakhine state on the countries of the Indo-Pacific region.
Ambassadors and representatives of the United States, United Kingdom, Canada, Japan, and Malaysia were present there.
The Home Minister said, "Mortar shells have recently landed in the territory of Bangladesh from Myanmar. Due to this, panic has gripped the local people.
"Our foreign ministry has strongly protested this. As a democratic country, Bangladesh is protesting this by maintaining diplomatic decency. It [Mortar shells landing in the territory of Bangladesh from Myanmar] is a clear violation of international law and a crime."
Asaduzzaman Khan Kamal called on the world to look at the issue of mortar shells falling in Bangladesh territory with sensitivity and said that the recent activities of the Myanmar government in the border areas are 'no less than a security threat to Bangladesh'.
He wants their action and cooperation to address this crisis.
In the speech of the special guest, Foreign Secretary Masood bin Momen said, 'We are very concerned; this violence has been going on in our border areas since last month. Myanmar drones are violating our airspace, undermining the safety and security of our people.
"If this situation continues in Myanmar, some people may try to enter Bangladesh. Our border guards will resist such attempts. This message has also been conveyed to Myanmar through the ambassador.
The foreign secretary said that a strong letter of protest has also been handed over to the Myanmar ambassador.
Professor Imtiaz Ahmed of the Department of International Relations of Dhaka University suggested involving countries like Japan, China, India, Malaysia, Singapore in the process of repatriation of Rohingyas.
UK High Commissioner Robert Dickson urged for encouraging the UK not to invest in Myanmar.
He said that the United Kingdom will cooperate with Bangladesh regarding the Rohingyas.
Japanese Ambassador Ito Naoki said that the main solution to the Rohingya problem is their return. Japan will support Bangladesh in this regard.
BCIPA Executive Director Professor Shahab Enam Khan presided over the event.
Senior advisor of Myanmar International Crisis Group Richard Hose, Lieutenant General (retd) Sabbir Ahmed, Representative of Rakhine community Ki Thing Aung, President of Arakan Rohingya National Organization (ARNO) Nurul Islam, among others, were present.