Two UPDF extortionists held in Sajek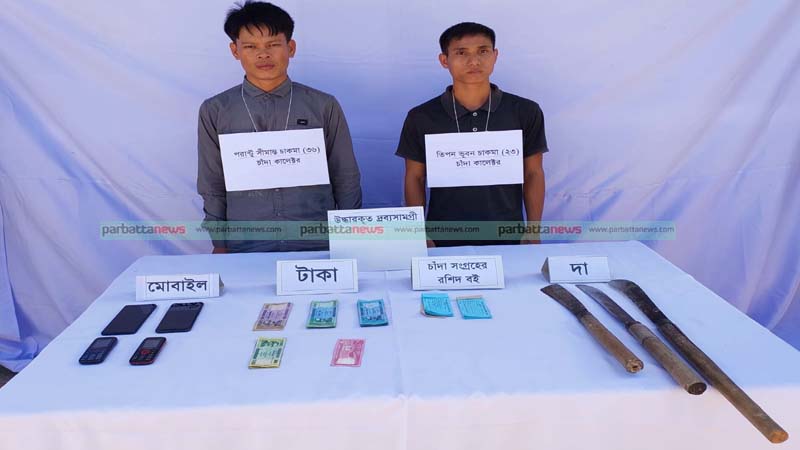 BAGHAICHHARI CORRESPONDENT
Two UPDF (Prasit) extortionists were arrested in a joint Army-police raid in Dopatachara area of Sajek union of Baghaichhari upazila of Rangamati.
According to police, they were arrested around 10:00 a.m. on Wednesday (October 12) based on information from locals.
Nurul Alam, officer-in-charge of Sajek Police Station, confirmed the arrest.
The arrested Simanta Chakma, 36, and Tripon alias Bhuban Chakma, 23, are members of the UPDF (Prasit).
They were arrested with two extortion receipt books, Tk 7,610 in cash, two mobile phones, and three machetes.
Along with the goods found on them, they were turned over to Sajek Police Station.
Argent Chakma, coordinator of Sajek union of UPDF demanded the immediate released of the arrested UPDF members.